[row]
[span11]
Our Company
at a Glance
V.V.A Engineering
V.V.A Engineering is a privately owned engineering and steel fabrication business situated in Gympie, Queensland.
V.V.A Engineering provides complete project management from concept design to commissioning and servicing, including labour hire for site personnel and hydraulic services to the manufacturing, building, food, mining and construction industry throughout Australia.
V.V.A Engineering employs skilled tradespeople and applies high level quality control procedures to all work ensuring excellence in workmanship from beginning to end.
We pride ourselves on customer satisfaction and the provision of prompt, reliable and efficient service to ensure all projects are completed on time to our clients' specifications.
Our
VVA Team
[/span11]
[span6]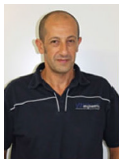 OZ ALI – DIRECTOR
Oz was appointed Director to V.V.A Engineering in Feb 2010. With over 31 years experience in the engineering and manufacturing industry, Oz's expertise is in undertaking and managing large upgrades to buildings, and plant and equipment throughout Australia. Oz completed his studies in Melbourne as a high achiever in his field as a Fitter and Machinist. Since this time he has undertaken many successful positions working in the food and beverage consumables market as a tradesman, supervisor and project manager with his personal interest in hydraulics. Oz remains at the top of his profession as he strives to achieve great results and maintain exceptional customer relationships.
[/span6]
[span5]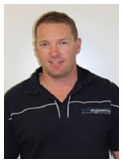 GLEN VERRILLS – DIRECTOR
Glen was appointed Director to V.V.A Engineering in Feb 2010. Glen started out in the engineering industry completing his studies as a Fitter and Machinist at a young age, he now has over 20 years experience in the industry. Due to Glen's enthusiasm and natural ability of designing and innovating new ideas as an apprentice, he undertook the role of leading hand and project manager. Glen has gained a highly expertise knowledge in the mining, timber and food processing industry. Since establishing his career Glen has obtained strong client relationships and gained trust and goodwill with many large Australian food and beverage processing businesses and has a turn key solution to any project.
[/span5]
[span6]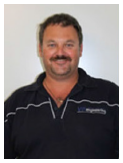 JASON VALENTINE – DIRECTOR
Jason was appointed Director of V.V.A Engineering in Feb 2010. Jason has over 23 years experience in the manufacturing industry, he is responsible for projects delivered in Queensland across the industrial manufacturing, mining, food and beverage, and transport infrastructure markets. Jason has developed a deep knowledge and expertise that have allowed him to grow V.V.A's service delivery and to develop the firm's multidisciplinary industrial offering to a national capability. In his current role, Jason uses his high-level leadership skills and in-depth knowledge of V.V.A's resources and capabilities in growing V.V.A's service delivery in Australia. One of his key attributes is being able to grasp, process and deliver technical tasks on time and to above client's satisfaction.
[/span6]
[/row]