V.V.A Engineering provides a full range of services to a wide array of different manufacturing and production industries.
Elements of Equipment

Services
Turn Key Product Management
Conveyor System Designs, Fabrication and Installation
Structural Steel
Hygienic Pipe and Tube Fabrication
Clean Design Access and Work Platforms
Maintenance Services
Stainless Steel Ducting
Equipment Removal, Refurbishments and Reinstallation
24 hr Shut Down Labour
Re-Engineering of Process Equipment
Shift Coverage
Facilities
We are able to offer a wide range of utilities and facilities including:
25+ Staff
Project Management including Design, Planning, Documentation, Fabrication, Installation and Commissioning
Solid Edge 3D Drawing Program
AutoCAD Program
Machine Shop
VVA Engineering provides a comprehensive suite of design and drafting services for your project using Solid Edge 3D Drawing and AutoCAD Programs to ensure compatibility with corporate and industry standards. Our team is highly skilled and experienced in the design of processing systems with an intimate knowledge of Australian standards and the design implications for equipment and machinery.
We have an in-house design and drafting team to ensure a high quality, rapid turnaround and the ability to develop innovative solutions with our team of engineers who are "on the ground" working with your team.
CONSTRUCTION & 

FABRICATION
V.V.A has the in-house capability to design, fabricate and manufacture a wide variety of projects to support your business. Our teams are experienced in stainless steel, structural steel, fabrication, machining, hydraulics, materials handling and in the construction of steps, stairs and platforms.
All our teams are fully qualified and compliant with the Workplace Health and Safety standards.
Contact us today to discuss how we can design and fabricate your next project.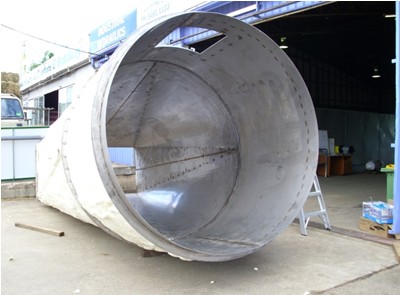 MACHINED PRODUCTS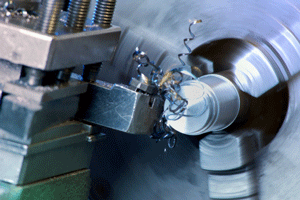 V.V.A Engineering's reputation for quality workmanship and innovation is evident in its finished machined products.
V.V.A Engineering has a dedicated team of skilled tradespeople who manufacture a wide range of high precision machined components. The modern and well-equipped workshop has the capacity and capability to accommodate an extensive range of machining processes and mechanical fitting and testing of machine components.
Whether we design it for you or you have a design already, we ensure your finished product will be of the highest quality standard and will meet all your design specifications.
STAINLESS STEEL FABRICATION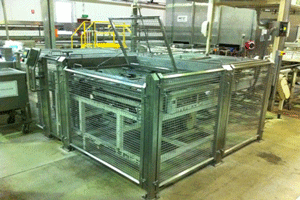 To meet the stringent quality standards demanded by stainless steel users today, our experienced and motivated stainless steel division prides itself on keeping abreast with the latest in engineering technology and clean design.
We have accumulated extensive stainless steel expertise doing various projects including: piping, screw ways, screw augers, storage tanks, platforms, safety installations and hoppers.
HYDRAULICS AND PNEUMATICS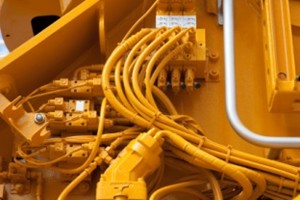 Our team has a strong capability in all areas of hydraulic and pneumatic fabrication, maintenance and servicing. V.V.A has a fully mobile service through a fully equipped hydraulic truck.
The team is available for cylinder, pump and valve repairs, hose assemblies, complex fabrication involving hydraulic components and a full range of testing capabilities.
STEPS, STAIRS AND PLATFORMS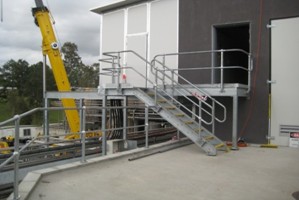 Access is all important regardless of the industry for safety, efficiency and control purposes.
V.V.A Engineering will ensure that your steps, stairs and platforms, not only meet all safety standards and operational guidelines, but will also be functional, practical and suited to the environment.
ONSITE MAINTENANCE & 
SHUTDOWN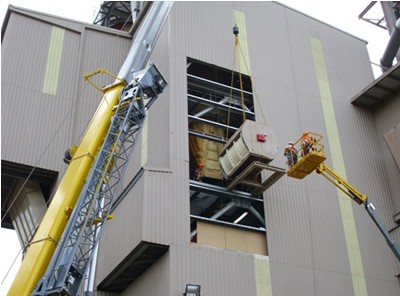 V.V.A Engineering provides on-site and off-site specialist maintenance and shutdown services for our clients.
Our expertise helps customers keep their plant operational and efficient. We are focused on working with our clients to provide the best possible solutions.
This includes management of planned and routine maintenance outages, upgrading of existing plant, capital replacement and breakdowns, inspections and repairs.
We provide the full gamut of maintenance services including labour hire and site shut down capabilities.
INSTALLATION & 
COMMISSIONING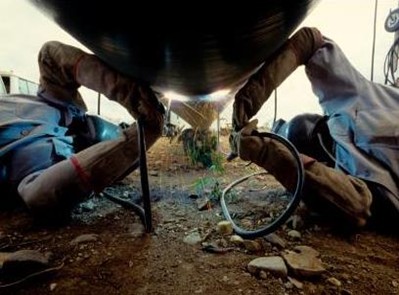 At V.V.A Engineering, we can provide a total project management solution from design to fabrication to installation and commissioning of your project. We also provide each component of these services on an "as-needs" basis depending on your specific requirements.
A critical component of any project is to have the quality advice, service and support for the installation and commissioning phase. The V.V.A Engineering team is highly experienced in these critical phases and will work closely with your team to ensure an efficient and "pain free" process.

CLIENTS WE HAVE WORKED WITH